THERMAL SYSTEM
PAD HV - INVISIBLE TOWEL HEATER
Innovative electric and invisible towel and bathrobe heater. Pre-assembled kit for electric radiant heating of wall sections.
MORE PAD HV is an innovative electric and invisible towel and bathrobe warmer, manufactured through the coupling of a self-supporting, very thin rear insulation panel and a heating element consisting of PAD 230 V technology. The latter consists of a very thin mat (1.25 mm thick) made of a semiconductor, modulating and self-regulating technopolymerthat heats up as the electric current passes through it.
MORE PAD HV is powered by low-voltage electricity (230V AC) and is encased in a dielectric protection consisting of an outer silicone coating.
As the temperature of the mat increases, the nanoparticles contained in the polymer compound move away from each other with a consequent progressive decrease in electrical continuity; the closer the temperature is to the maximum threshold attainable by the polymer, the lower the electrical absorption through the mat will be.
This characteristic, called PTC (positive temperature coefficient), utilises the heating of the material to limit the current in transit (and therefore the electrical absorption) due to the progressive increase in resistance of the semiconductor with increasing temperature.
Therefore, with the same end effect (temperature of the heating element), this semiconductor technology allows a significant reduction in the overall electrical absorption compared to a similar heater with electrical conductors operating on the principle of electrical resistance, thanks to the natural and automatic modulation and self-regulation of the end temperature without any thermostatic control and limiting element.
MORE PAD HV RANGE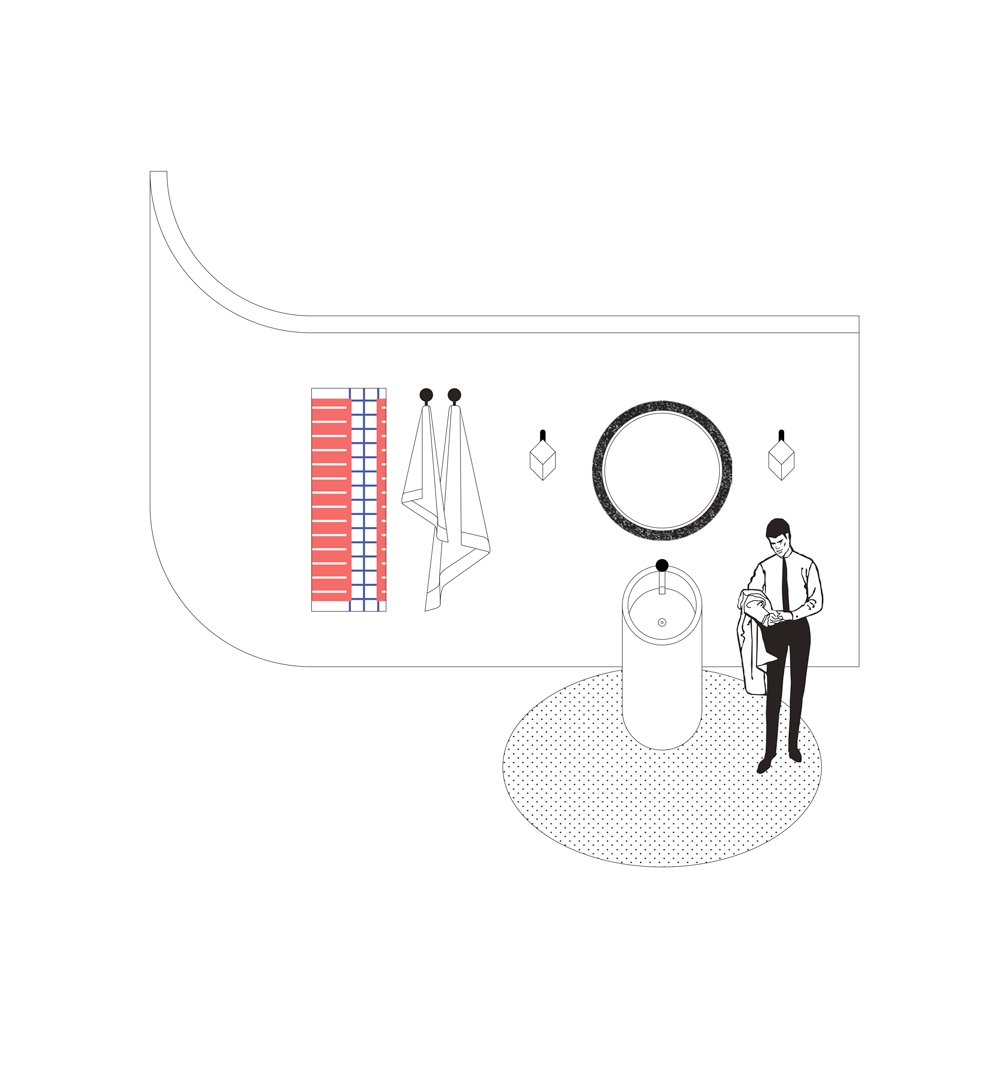 Version 1
XPS insulation board (12.5 mm) + PAD OD mat (1.25 mm) + plasterboard panel milled to accommodate PAD mat = TOTAL THICKNESS 25 mm
Version 2
XPS insulation board (12.5 mm) + PAD OD mat (1.25 mm) = TOTAL THICKNESS 13.75 mm