AIR QUALITY SYSTEM
MORE SMELLFREE
Innovative wall- or ceiling-mounted extraction terminal capable of extracting air from both the room and the WC DHW system Patented solution that can be combined with controlled mechanical ventilation systems
Download the data sheet now
Extraction terminal, for wall or ceiling, capable of sucking the air both from the environment and from the sanitary WC, jointly or independently, also with automatic suction switching, from the environment to the WC in case of use of the bathroom environment.
It is combined with the normal centralized extraction and VMC systems provided for the respect of energy and / or hygienic replacement requirements. Calibration, cleaning and maintenance can be carried out directly from the room suction valve. It interfaces with the built-in rinse cisterns, whether or not prepared with suction sling.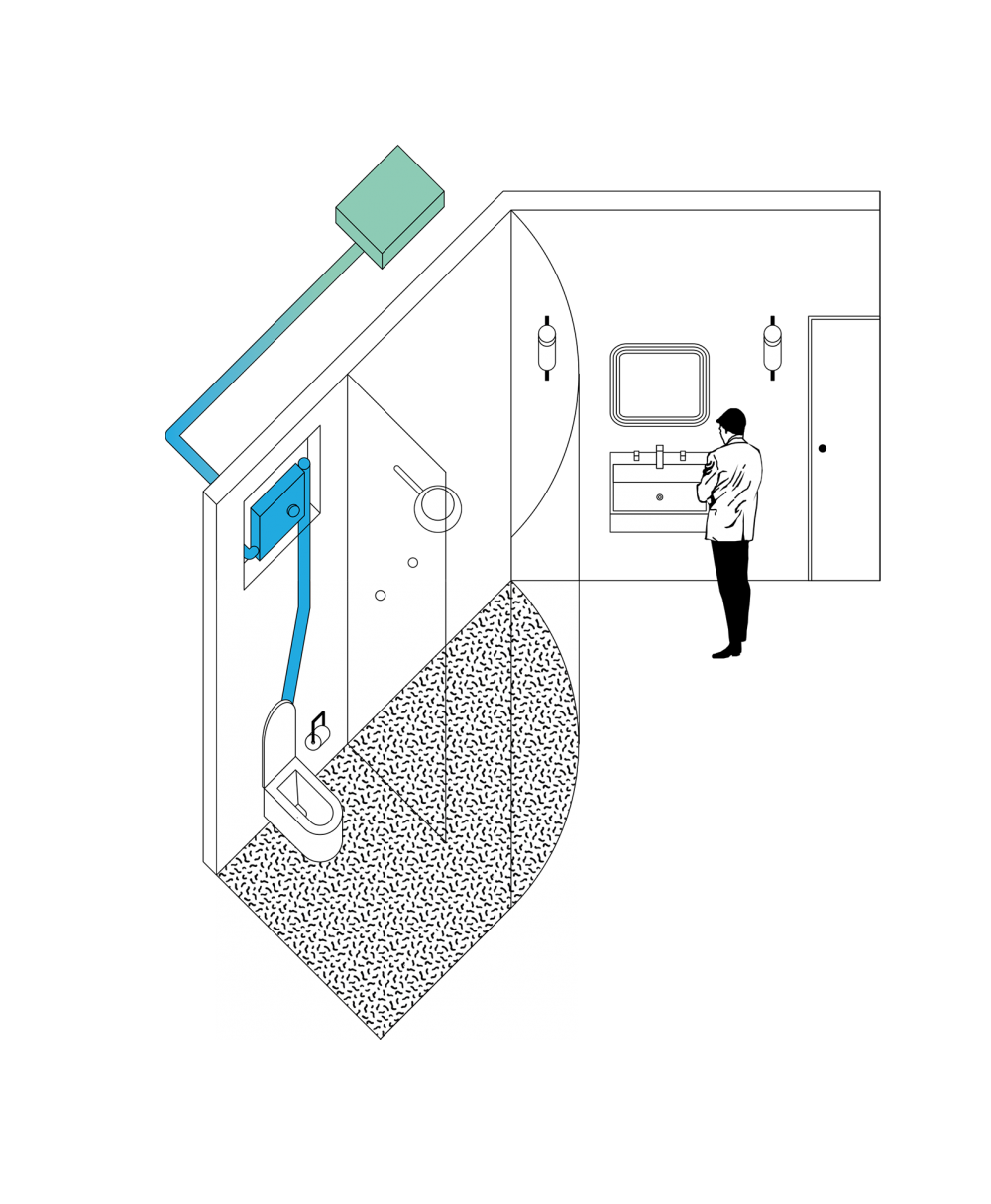 Wall or ceiling extraction terminal
SMELLFREE is the flow diverter box for the aeraulic connection of the bathroom and the toilet bowl equipped with a recessed flush cistern, with recessed wall or false ceiling mounting.
Technical information
Air terminals
01
Matching systems
Can be combined with both traditional ventilation systems and constant flow or constant pressure.
02
Energy recovery
The "SMELL FREE" odor extraction terminal is easily combined with modern VMC machines by replacing the traditional suction terminal in the bathroom.
03
Matching boxes
Built-in rinsing cisterns, with DN50 drain hose already prepared for connection to an extractor or with the possibility of inserting a commercial-type Y-branch.
04
Installation
Diverter box that can be installed both on the wall and on the false ceiling.
05
Aesthetics
Can be combined with any room extraction valve with a Ø 160 circular inlet.
06
Silence
Silence in the bathroom guaranteed by the absence of extraction fans in the environment enhanced by the high pressure to be guaranteed for extraction from the toilet bowl.
07
Automatic switching
Suction can be switched from room extraction to toilet suction to emphasize the localized uptake of odors. Adjustable angle switching for better balance in constant flow systems. Manual version also available.
08
Maintenance
Servomotor for automatic changeover that can be maintained and extracted from the room suction mouth.