AIR QUALITY SYSTEM
VMC SERIES
Integrated and efficient solutions for constant and controlled renewal of air within rooms. Healthy breathing: less pollution, maximum efficiency.
The VMC Series is a system for the continuous and controlled renewal of air in an internal environment.
Thanks to the efficiency of the heat recovery unit, it helps to reduce heat loss, decreasing costs for both heating and cooling.
It also filters the air and guarantees its salubrity, both by limiting the accumulation of pollutants in the recirculated air and by improving the quality of the air taken from outside.
It is ideal for modern, energy-efficient homes that are highly insulated, in order to avoid problems of humidity and mold, and in building renovations in order to reduce energy consumption and improve indoor air quality.
The VMC range also includes innovative and certified humidifiers in order to keep the indoor air healthy also in winter and to safeguard prestigious furnishings.
GAMMA MORE VMC
Centralised ventilation
Dual flow and treatment
Centralised ventilation
Dual flow and treatment
Centralised ventilation
Dual flow
Features
Air quality | Quietness | Efficiency | Comfort | Technology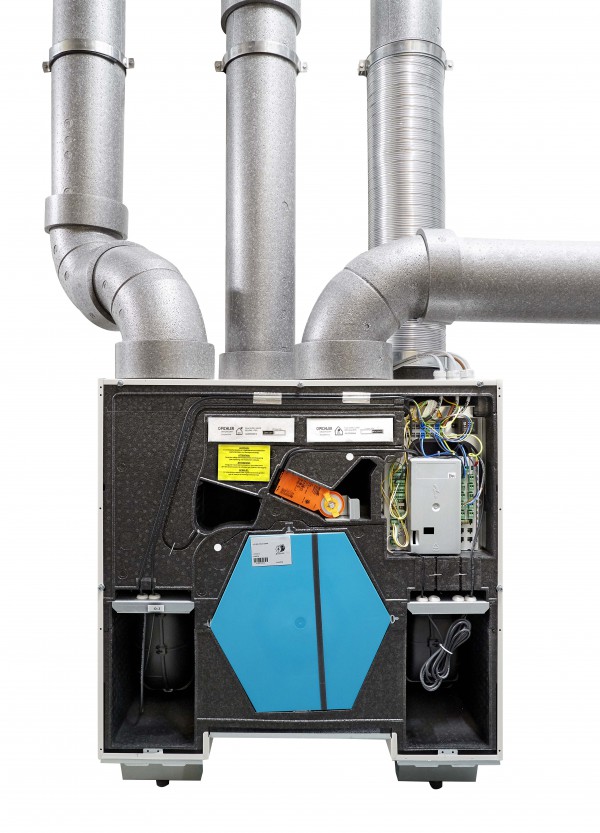 Technical information
Benefits
01
Architectural integration
Noise-free
Efficiency and energy saving
CO2 control
02
Air quality control
Reduction of dust, mould and pollutants
Proper air exchange
Integrated in MORE Set control