THERMAL SYSTEM
FTA-E
Electric radiant floor heating system. Low thickness, low inertia and high efficiency solution.
Scarica ora la scheda tecnica
MORE FTA-e is an electric, prefabricated, modular, underfloor radiant heating system, suitable for creating fixed or temporary platforms to be placed on existing flooring.
The system does not require masonry work and, for this reason, can be used to cover valuable or historically valuable floors without damaging them.
For rooms without heating systems and with large volumes, MORE FTA-e reduces the feeling of discomfort perceived by people thanks to the skin's reactive capacity towards radiant sources, regardless of air temperature.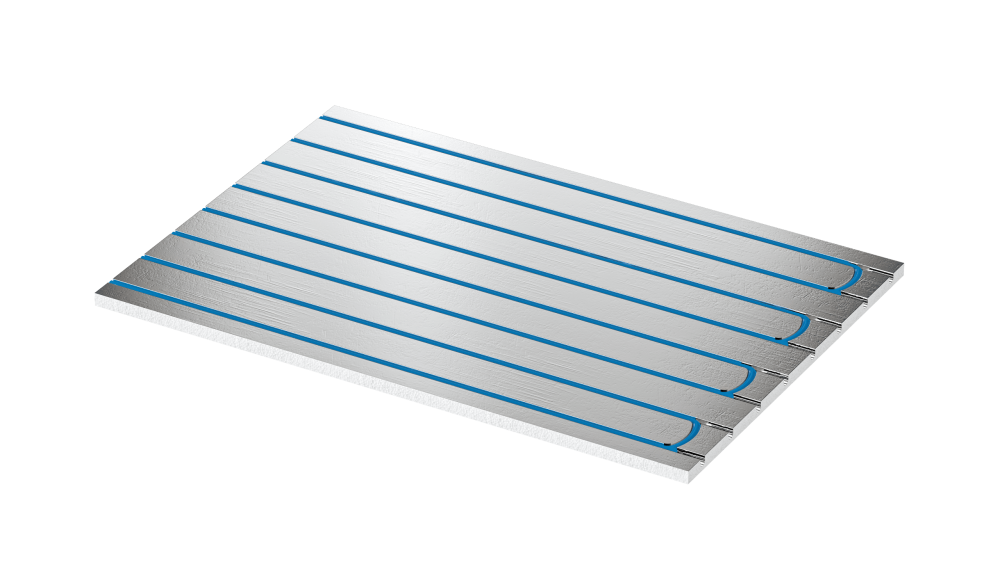 Technical information
Benefits
02
Switch-on and switch-off speed
03
No need for masonry work
04
Heat distribution uniformity
05
Absence of air movement
07
Energy saving and efficiency
08
Low thickness (max 33 mm)
09
Quick and easy to install
10
Complete reversibility with disassembly and restoration of the state of the place
12
Architectural integration