THERMAL SYSTEM
MORE PAD ID - INDOOR
Indoor 36 V electric radiant heating system that can also be used in the shower stall, as a supplement to heating and to prevent fogging of mirrors. Flexible, adaptable, invisible and electric.
Download the data sheet now
Download the manual now
It is a radiant heating system based on the use of a very thin (1.25 mm) mat made with a modulating and self-adjusting semiconductor technopolymer, which heats up when electric current passes through it. The reaction triggered is a molecular vibration of the nanoparticles that generates progressive heating of the semiconductiong polymer.
As the temperature of the mat icreases, the nanoparticles contained in the polymer compound move away from each other, resulting in a progressive decrease in electrical continuity; the closer the temperature approaches the maximum threshold reached by the polymer, the lower the electrical absorption through the mat.
This characteristic, called PTC (positive temperature coefficient), uses the heating of the material to limit the current flowing through it (and therefore electrical consumption) by gradually increasing the resistance of the semiconductor as the temperature rises.
Therefore, for the same end effect (temperature of the heating element), using this semiconductor technology significantly cuts down on overall power consumption compared to a similar heater with electrical conductors operating through heating resistors, thanks to the natural, automatic modulation and self-adjustment of the end temperature, without any thermostatic control and limiting element.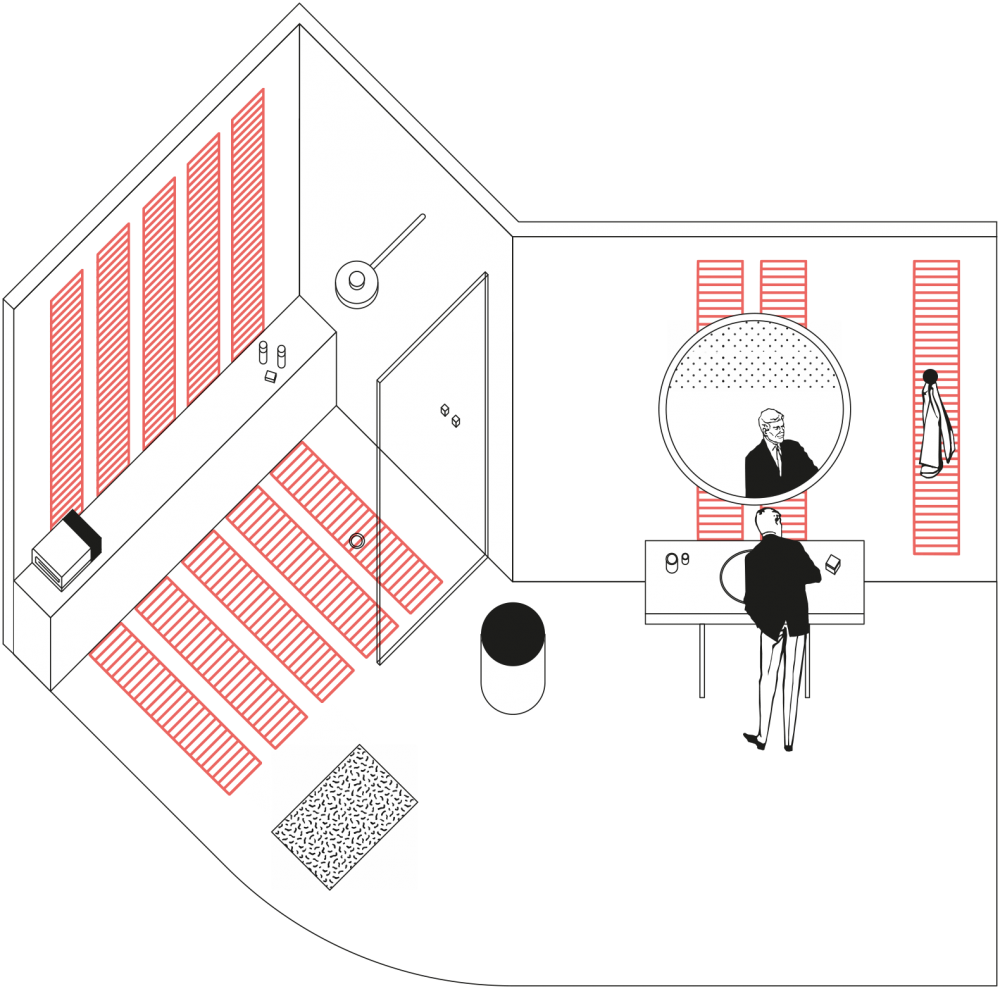 Floor, ceiling and wall installation
PAD ID - indoor is an excellent solution in case of renovations due to the very low invasiveness of the intervention.
Technical information
Version powered 36V DC, with a self-adjusted end temperature of approx. 30°C with an ambient temperature of approx. 20°C.
01
Size and performance
PAD ID - indoor is available in 30 m or 10 m rolls with a width of 310 mm. The maximum power consumption adjustable at cold start, is approx. 29 W per running metre. The supply drivers have a power rating of 320 W, 600 W and 1000 W.
02
Potential applications
PAD ID - indoor is applicable as an integration inside rooms without a heating system, inside the shower, bathroom integration and for the anti-fogging of mirrors.